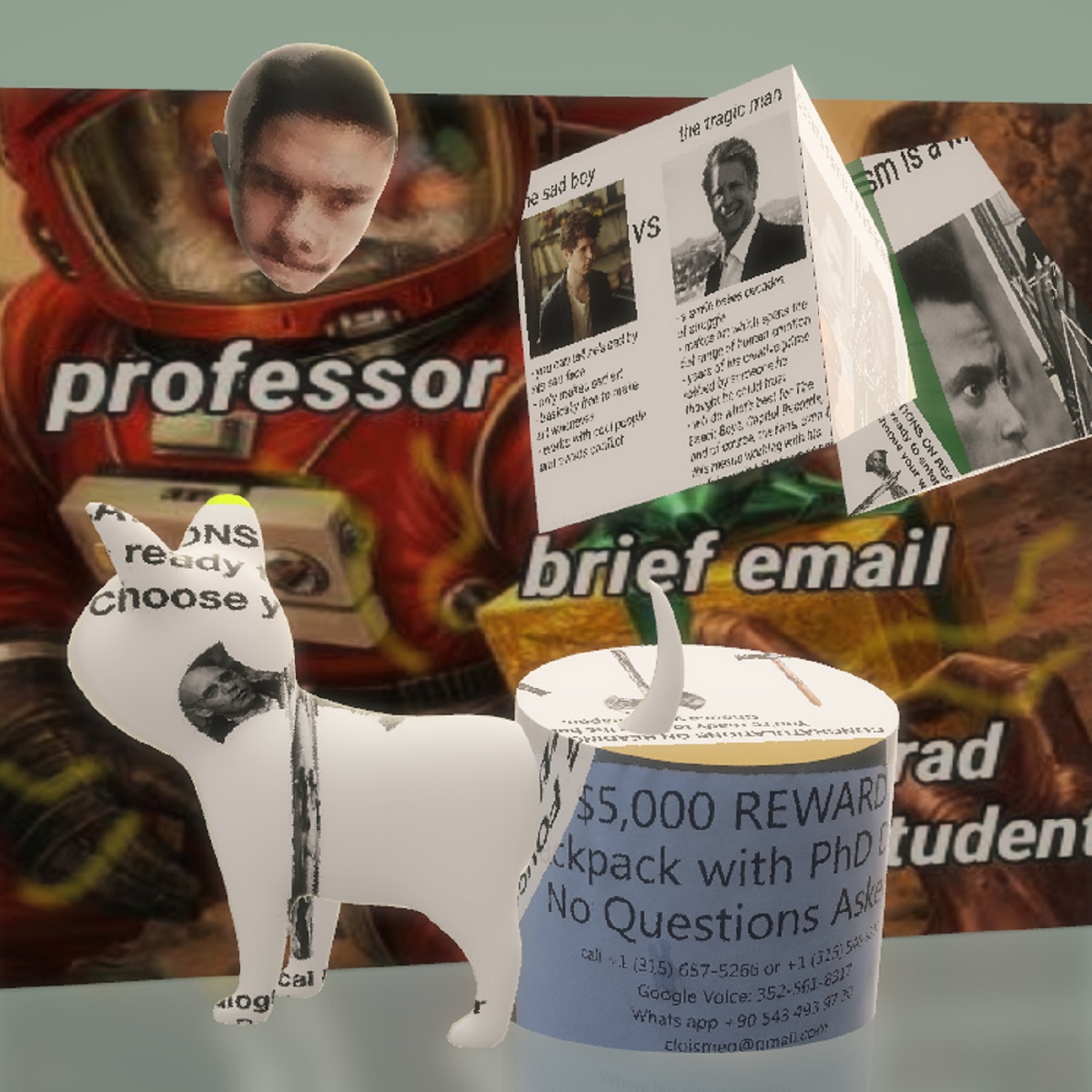 The third episode of CURSED WITH GOOD IDEAS, sixty-four minutes of deep meme phenomenology with Deathnography (Montreal, Canada) and hosts Joshua Cader, Dino Chang, Gabriele de Seta & Patrick Harrison.
In this episode: Facebook meme page backstage gossip, Hong Kong protest field recordings, secret chat group anti-Zuck strikes, post-internet anthropology zingers, and the original formulation of #maplewave.
Vaping gurgles and keyboard taps unavoidable given the recording circumstances.
LINKS:
- Deathnography Facebook page: https://www.facebook.com/deathnography/
- Quarry Bay's Soundcloud: https://soundcloud.com/quarrybay
- Esoteric Asian Memes: https://www.facebook.com/esotericasianmemes/
- Lettuce Dog's Instagram: https://www.instagram.com/lettucedogmemes/
Support CWGI: https://en.liberapay.com/CWGI/